Transport of dangerous (ADR) and general goods
SOLIDS, LIQUIDS, PACKAGED AND BULK
National and international transport of ADR and conventional goods with all types of lorries.
We currently have a fleet of more than 160 semi-trailers that can be adapted to your needs, according to the type of load you need to transport:
Tautliner
Tautliner Huckepack
Closed vans
Moving floors
Dumper trucks
Conventional tanks
Self-priming tanks
Authorised to transport ADR and conventional goods internationally
At Transambiental, we prepare all the necessary legal documentation for the transport of dangerous goods (classified as ADR) between different countries.
Safety in the transport of dangerous goods has been a priority for our company since our beginnings. So much so that all members of the team receive regular training in order to keep up to date and be aware of the latest developments in authorisations, regulations and legislation on the ADR transport of hazardous waste and dangerous goods, both nationally and internationally.

As experts in the transboundary transport of ADR goods, we take care of all mandatory documentation for export or import between different countries. We also manage the customs formalities and provide you with all the supporting documents for the international transport of goods in your Customer Area, where you can consult them whenever you need to.
Traceability
Maximum control of the load and its status. We have a telematic management system that allows us to track shipments in real time, calculate the transit time between the point of departure and arrival, and program an alert to notify the delivery of the goods. In our Customer Area, you can consult all the documentation, procedures and status of your order whenever you need to.Customer area
Storage logistics
We have a warehouse area for conventional and ADR goods, with APQ certification, which certifies compliance with safety measures and enables us to carry out all truck loading and unloading operations. We store your goods safely, according to the specifications of each product. With Transambiental, your goods are in safe hands!More information
Intermodal transport
We are committed to sustainability in environmental logistics, offering combined transport (land, sea and rail) on some of our routes. More efficient and environmentally friendly freight transport by reducing greenhouse gas emissions.

By using intermodal transport, we reduced carbon emissions by 62% for the 700 trucks we shipped during 2021.
100% our own fleet
We have a large fleet of trucks, specifically designed for storing different types of cargo: solid, liquid, bulk, packaged... The average age of our fleet of tractors is 2 years old. They are equipped with the latest technology and the most complex security systems to ensure the maximum safety of your goods.More about us
Qualified to
Operate with all types of waste, hazardous, ADR and non-hazardous, and with a wide variety of vehicles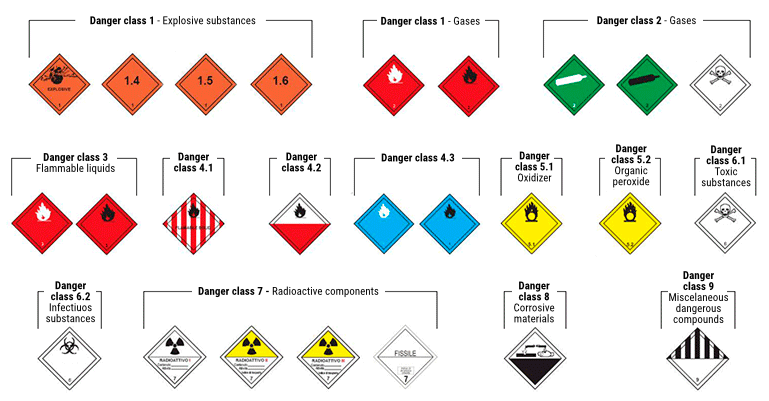 Do you want to transport ADR goods safely between countries?
Request your free no obligation quote
Request a quote
Our environmental certifications are our endorsement
At Transambiental we have all the necessary environmental certifications for the transport of waste and goods in the European Union, we comply with the regulations and we have the experience to carry out these services with the utmost safety, quality and efficiency.
Security advisors at your disposal
In order to meet regulatory requirements and guarantee a high quality service, we have our own Safety Advisors for the transport of dangerous goods and hazardous waste by road and intermodal transport.
Do you need to transport dangerous or conventional goods?
Request your quotation for the national or international transport of ADR goods or general freight. We adapt to your needs!