Transport of hazardous and non-hazardous waste
SOLIDS, LIQUIDS, PACKAGED AND BULK
We provide solutions for waste logistics
Whatever your load, we have a fleet of more than 160 semi-trailers that can be adapted to your needs, according to the type of load you need to transport:
Tautliner
Tautliner Huckepack
Closed vans
Moving floors
Dumper trucks
Conventional tanks
Self-priming tanks
Experts in the transport of hazardous, non-hazardous and ADR-classified waste
At Transambiental, we prepare all the necessary legal documentation for the transport of waste between different countries.
As experts in international waste logistics, we take care of all the necessary documentation for the export or import of your waste. We also handle customs formalities and provide you with all the necessary documentation for the international transport of waste in your Customer area, which you can consult at any time.
Real-time monitoring
Full traceability of your waste. We have an advanced platform created to remain connected to the vehicle at all times and to know the status of your shipment. Thanks to your private individual area, you will be able to check the status whenever you need to. Customer area
Personalised solutions for each customer
We optimise the transport of your waste. We offer a wide range of solutions, fully adapted to each project, through our own varied and extensive fleet of vehicles.
Intermodal transport
We are committed to sustainable logistics, offering combined transport (land, sea and rail) on some of our routes. With the aim of continuing to work towards more environmentally friendly waste logistics by reducing greenhouse gas emissions.

Thanks to the use of intermodal transport, we reduced carbon emissions by 62% for the 700 trucks we shipped during 2021.
100% our own fleet
We own our entire fleet of vehicles, which allows us to have greater control and to better optimise their performance. We have 260 vehicles, including tractor units and semi-trailers, equipped with the latest technology and complex security systems to ensure maximum security for your cargo.
Qualified to
Operate with all types of waste, hazardous, ADR and non-hazardous, and with a wide variety of vehicles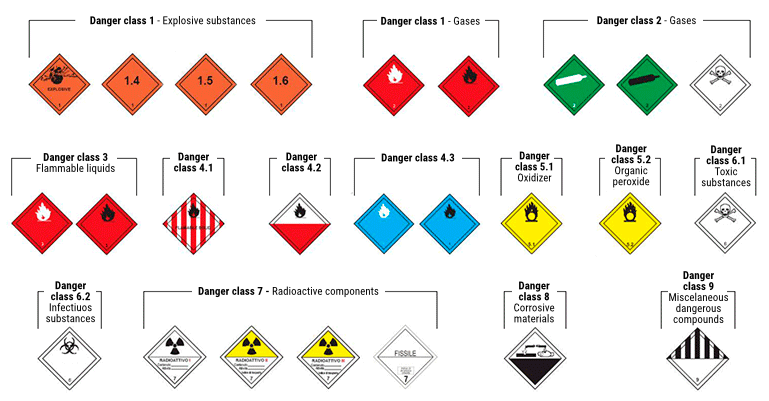 Do you want to transport your waste safely nationally or internationally?
Request your free no obligation quote
Request a quote
Our environmental certifications are our endorsement
At Transambiental we have all the necessary environmental certifications for the transport of waste and goods in the European Union, we comply with the regulations and we have the experience to carry out these services with the utmost safety, quality and efficiency.
Security advisors at your disposal
In order to meet regulatory requirements and guarantee a high quality service, we have our own Safety Advisors for the transport of dangerous goods and hazardous waste by road and intermodal transport.
Are you looking for a leading company to transport waste?
Do not hesitate to contact us and ask for a quote. We are leaders in international waste transport and logistics, operating at European and National level.