¿Competitive or incompetent?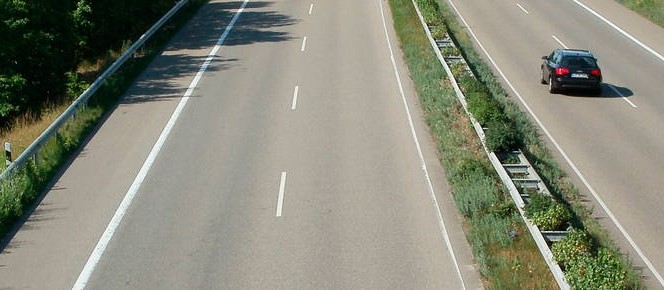 31 of March of 2016
This time nobody has failed. Hauliers, neighbors and mayors put soup - and two saucers, the government of the Generalitat de Catalunya i to the State, on March 19, cutting by 3 points one of the busiest roads in southern Europe, the N-340 , linking the south and east of the Iberian peninsula with the rest of the EU and, in turn, making a slow march on the AP-7 motorway, which was a real quagmire for traffic both ways. This action aims under the slogan " Prou morts i peatges " ( "No more deaths and toll"), get the gratuity of the AP-7 in the section that runs parallel to the N-340, especially those sections that Generalitat de Catalunya has provided become mandatory for heavy traffic.

Security and competitiveness are almost constant claims from both the territory and by the business world. They have a clear involvement of the transport sector as it is the first echelon that can affect the competitiveness of the Spanish economy if, as envisaged by the Government with the support of the Spanish government is obliged to heavy transport to deviate from the N- 340 to the AP-7, the latter payment.
Be more or less competitive is not a phrase, it is the essential feature to offer the world products and quality services at a balanced price and, of course, that allows us to measure ourselves on an equal footing with markets they ask for and offer that plus competitiveness.
Comptetitividad also does not mean low cost, it means keeping that balance between quality and price and offer it to whom we buy, or you can buy us .
Growth is the direct effect to be competitive, to have goals as a business and as a country and, ultimately, have a vision of what we want our future market. Decrease, by contrast, means just that, the opposite: to be incompetent in front of world markets, especially the EU.
Decrease is certainly the word that we should fear not only the transport sector, which have very learned, but are public administrations which manage what is all- which decrease mainly due to fear of a country.
The actions that our industry, along with people and mayors of the territory, conducted last March 19, should lead to clearly move towards improving safety and enhancing the competitiveness of our companies, as an essential part of growth.
What is your opinion on this matter ?, highways should be free to heavy traffic if it is forced to move in them ?, we run the risk of becoming incompetent against the passivity of the administrations?
From Transambiental we offer our solidarity and support to families who last March 20 suffered the terrible accident of bus to run on the AP-7 , in the land of the mouth of the Ebro.

Xavier Consuegra, Managing Director of Transambiental