Controversy over the approval in Spain of megacamión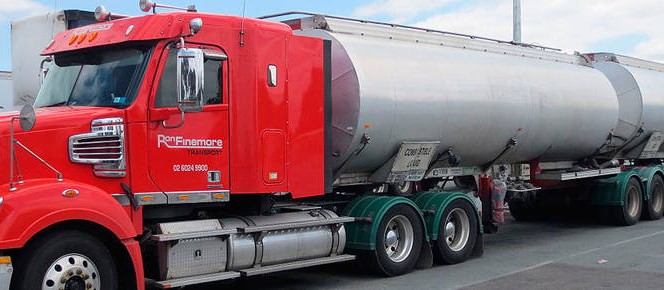 26 of May of 2016
Few weeks we told in the article makes the megacamión is already authorized in Spain the entry of this vehicle on Spanish roads. Everything seemed advantages but the controversy has already broken out. Some claim that megacamiones get reduce CO2 emissions on the one hand and also transport costs decrease. But there also who is convinced that the 60 tons of maximum weight that can carry the megacamión damage the Spanish road network, thus putting the safety of persons traveling on those routes at risk. Notably, the president of CONETRANS , the Spanish Confederation of Business Organizations Road Transport, Carmelo Gonzalez, said: "We're going crazy buying these vehicles without knowing what will last the pilot and without knowing whether the media we are acquiring will be appropriate tomorrow. "
Points in favor
The sources that are committed to normalization of megacamión in Spain claim that the decrease in emissions of polluting gases into the atmosphere would generate a profit of 700 million euros each year. In addition, for the sector, this would mean that 110 million would be saved, thus causing a reduction in the price per tonne per kilometer.
Moreover, the Spanish Road Association responds to ensuring that these megacamiones affect the state of the roads and argues that its 60 tons will be distributed among the different axes and means that do not harm both the roads as you think. The Director General of the association said that the movement of megacamiones not affect "sensitively" pathways. But what does "sensitively" exactly?
Minuses
One of the issues that most worries critics is that the government has not restricted the movement of megacamiones to motorways. In this way, they can run on conventional tracks with special permission and when the route does not exceed 50 km. Some say that would pose a serious danger because there are bridges on conventional roads that could not support the weight of megacamión.

This controversy is occurring not only in our country but other community such as Denmark, Finland, Sweden or the Netherlands, which also approved the megacamión, meet the same debate. The opposition is such that it has created a website called No megatrucks in Europe .
And you, what do you think that in Spain the movement of megacamiones be allowed? Perhaps it is only a little outline the rules so that, for example, we make sure that non-road that are not ready for them.
communication Transambiental