Transambiental is committed to the environment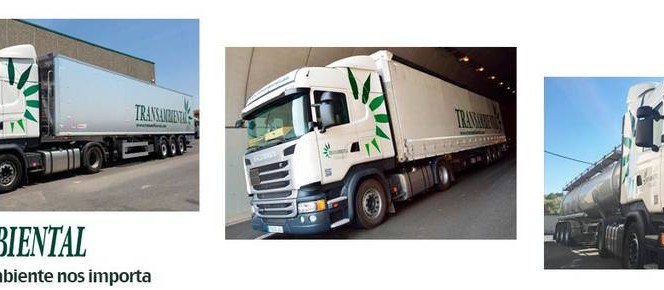 06 of August of 2015
A transport company as Transambiental, with a large fleet of trucks, must be environmentally concienciada. At least so we believe in our decision making. It is for this reason that we recently agreed to renew our range of trucks incorporating those using the Euro 6, the most advanced technology in terms of carbon dioxide emission. And thanks to the acquisition of these vehicles, we have become part of the project 'A Scania, A Tree' by which the brand plants a tree for every truck sold. Again, Transambiental is committed to the environment.
17 Scania R410 added to the fleet of Transambiental have reduced emissions of carbon dioxide in 31.45 monthly ketones, which means a big step for the environment. They work with the Euro 6 technology, created as improved Euro 5 and provides for reducing the volume of harmful particles by 66% and nitrogen oxides by 80%. These trucks also have shown that fuel consumption record low, reaching only used 23.29 liters per 100km during the evaluation that led them to obtain the Green Truck Award in Germany. If this factor is compounded by the low environmental impact of emissions generated, we get a vehicle with the least environmental impact of the market for the type of tractor.

Moreover, we are proud to be part of the 'A Scania, One Tree', launched in 2013 and running until 2017. As a result it has created a forest park in the town of Madrid Rivas Vaciamadrid where Scania plant a tree for every truck or bus sold in Spain and Portugal. In addition, the action is not limited to plant but the company is committed to protect and keep within the call Scania Forest. It is expected that during the 5 years of the project to 12,000 trees planted and a reduction in CO2 of 16,250 tons, which makes it a little lung to reach our planet. In this sense, Transambiental has received a certificate of guarantee implementation of this action with the GPS coordinates of the green space we are helping to create.

Through these actions, Transambiental demonstrates its ongoing commitment to the environment and its commitment to preserve the environment through the use of the latest technologies.

Communication Transambiental